The modern geometric style looks utterly mesmerising when it's printed behind glass as a stunning Feature Tile or splashback.
There's such a crisp definition of print – crystal clear with a clarity that seems to bite through with direct precision.
The angular lines and criss-cross details retain such sharpness. The depth is something one could almost fall into…
Like Narcissus, we may be too biased with their good looks but surely when home decor can look this unique, are we that wrong?
feature tiles that move rooms
The lines of Alata seem almost unearthly behind the pane.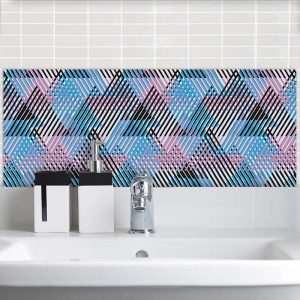 While Cibic as a glass splashback could gaze back from the wall of a modernist museum.
Glass printed as standalone artwork.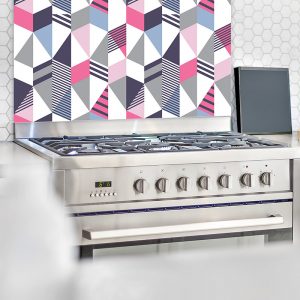 splashbacks that shout back
Aldo design sets the tone. In a bathroom, its American Gigolo – the style of the classics setting the pace in modern life.
A Feature Tile pattern designed to be the feature.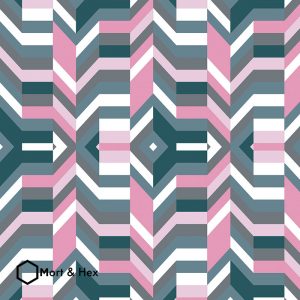 All 3 above use their '17 shades to quietly pop and bristle under the radar. Their geometric pulse creating the tension the room's restful neutrality deserves.
The remainder of the space has the flow, Mort & Hex define the accent and outline.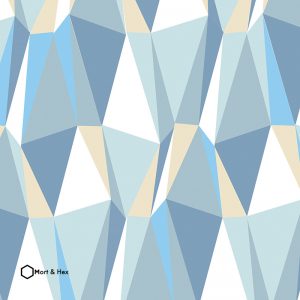 Iceberg cuts through the glass with precise definition. Put it behind the taps in the bathroom and expect it to shave you.
The cool blues and subtle greys combine across the pattern like a kaleidoscopic ritual of the god Triangulus.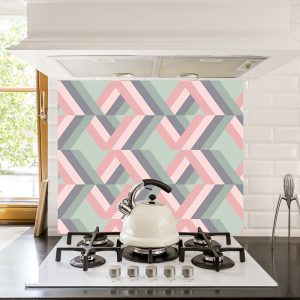 Grafyx Pink or Green horizontally slide their arch-like barricades dissecting the view and bringing forth its third dimension.
Follow the rabbit as it slips down the rabbit hole – do you take the pink pill or the green?
All our abstracts and geometrics are available from Forthefloorandmore.
They print, we design, we curate.
Keep up to date by subscribing for the newsletter on their site. As we bring out more collections and additions, they'll let you know.
You know where to click to see the current ranges of feature tiles or glass splashbacks – good luck.